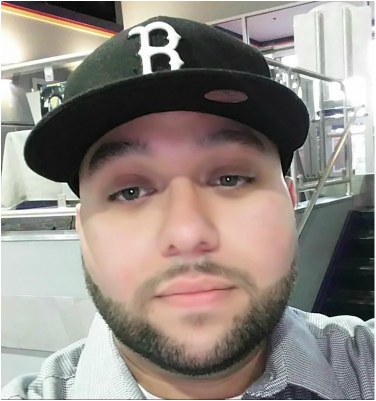 Dj Primo
(Known to his friends as Rico)

This Boston native blasted on the scene in early 2012 with the Cutz Tour hosted by Reverbnation.
While taking large inspiration from Dj Am "Adam Wienstein" and Steve Aoki . This self thought mix artist blends current dance and hip-hop hits with new dub step and vocal house. Mixing and mashing his nonstop ear candy into your mind.
THIS WEEK ON THE SCENE
CURE
BEST 2018 EDM MASHUPs
Click on the promo to go to Wsca106.1fm
BOSTON COMICCON EDM MASH
Pictures from Events
REVIEWS
Erica M.
Event DJ
"Rico was amazing! Professional, timely, courteous, and a really good time! Everyone loved having him at our party! Will be calling him again next year for our holiday party."

December 6, 2016
Shawn T.

Offsite review

Grand slam DJ Primo
"I have used at least a half a dozen different DJs in the past. Some good and some terrible. DJ Primo is by far the best I've ever used. His music library and light show were on point making for one hell of a party. It's not often you have everyone up dancing but he did. Definitely found my new go to DJ."

October 3, 2016
Jason H.

Offsite review

Great DJ for any event
"Rico is a fantastic DJ. He spins great music and is very professional. Great lights too. He's several steps up from your typical DJ. Hire him with confidence."

October 2, 2016
Dj Jamie xx (April 4 2014 doandriodsdance.com)
Primo is about to really f**k the game up on some no more Mr. Nice Guy tip.Whatever track it is, I need it in my life, just like I now know I need to go see DJ Primo whenever the chance arises. And if you have the chance to see him stepping up stepping in, don't be silly, just take it. Not only will you likely hear some tracks that you absolutely will not hear anywhere else, but you'll be treated to a DJ of the highest order, in total control of his music and the crowd.
Charlie B. 7/26/2013
In 2013, I attended a wedding where Primo was the DJ and I was so impressed with him, I swore that if I ever got married, I would track him down and book my wedding according to his availability.
I got engaged in May 2014 and DJ Primo was the first vendor I sought after and booked immediately. My wife and I were married on July 14, 2014 and Primo did not let us down. All of our guests were raving about him. He was entertaining, he kept the party going, and he efficiently took cues from us and our guests when it was time to change up the music. He did everything we asked him to, from cutting certain songs short (the father-daughter and mother-song songs were really long) to dedicating songs to my husband's 90-year old grandparents. He played our video montage on his projector and everything turned out perfect!
Our guests were most impressed with how involved he was with our wedding. His centerpiece game got everyone up and going, and some of our guests told us they had never seen people having so much fun at a wedding before. Primo topped it off with his skateboarding performance, which everyone loved and cheered on. At the end of the night, several people asked us for his contact information for their events.
Thank you again Primo, for putting on such an amazing show, and thank you Diane, for working with us throughout the year to ensure that our day would turn out flawless. You guys definitely made our special day exceptionally memorable!
The only caveat I'll add is that if they recommend a lady named Yvonne for a wedding coordinator, DO NOT take that advice. Contact me privately for more info on that.